Bethlehem is named after the town where Jesus was born and is a place where there will always be room at the inn. It offers ample space for large and medium sized groups, has excellent disabled access and amenities and wheelchair friendly facilities.
There is the space for large groups to gather, either outdoors on the massive deck, or in the huge lounge or dining area.
With views over Lake Wairarapa, and set in farmland beneath the Rimutaka Ranges, the scenery lends itself to an atmosphere of prayer and reflection.
Bethlehem comprises:
• 19 bedrooms, able to sleep up to a maximum of 40 people
• Most rooms contain hand basins
• 8 bathrooms and 9 toilets, gas supplied hot water
• Large lounge with wood burner heating
• Large kitchen, containing a 6 burner gas stove, commercial dishwasher, crockery, cutlery and cookware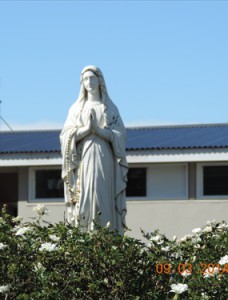 • Dining area able to seat up to 80 people with wood burner heating
• Massive outdoor deck with views of Lake Wairarapa
• Small chapel/prayer room
• Car parking with easy access to the building
• Self-contained retreat or conference director's flat

Layout of Bethlehem retreat facility