The Magnificat Community Charitable Trust was formed in July 2005 to oversee the running of Nazareth and Bethlehem retreat facilities. The Trust Board is made up of individuals who are committed to the vision of providing a comfortable rural retreat venue. The Board meets regularly to plan and evaluate the Retreat Centre's progress.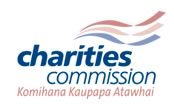 The Trust Board operates autonomously from the community and while the resident community members help substantially with the day to day operation of running the retreat centre the Board has overall responsibility for its operation and development.
If you would like to support this work in any way, please contact us either by phone 06 3089982 or email. Any financial donations should be made out to:
Magnificat Community Charitable Trust
PO Box 43
Feathersotn 5740
As we are a Charitable Trust, any donations of $5.00 or more are eligible for a tax rebate.